Managed to get Alicafe's sachet samples while on the way for work! They are promoting their new 2 in 1 white coffee! I think the coffee tasted good. I like the fragrance of it. If you perfer the authentic kind of coffee, I guess you have to try this!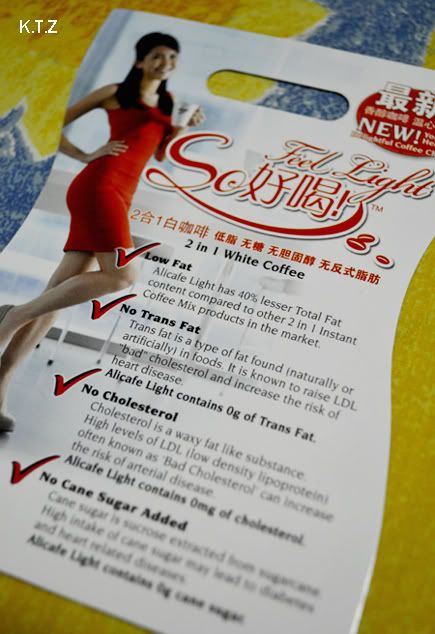 Most importantly, it is a healthier choice!
1) Low Fat
2) No Trans Fat
3) No Cholesterol
4) No cane sugar added
Grab yours if you like authentic coffee!