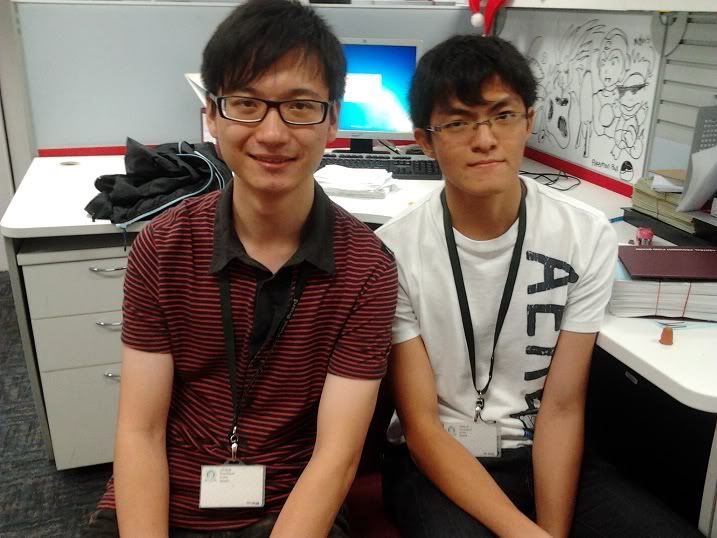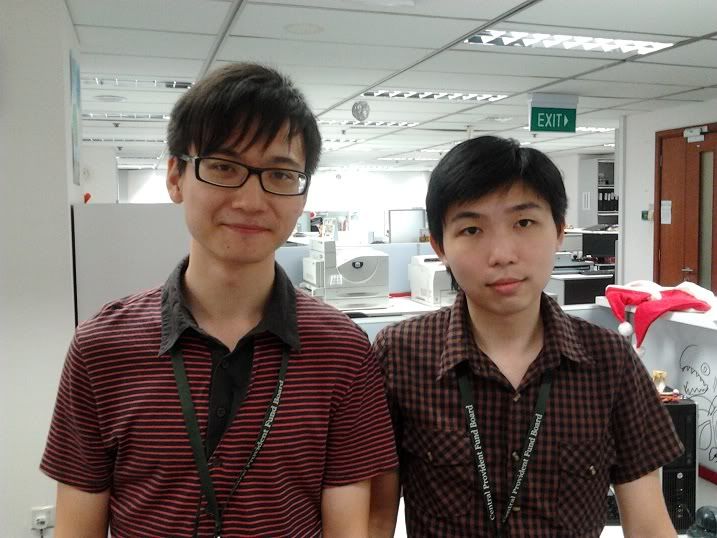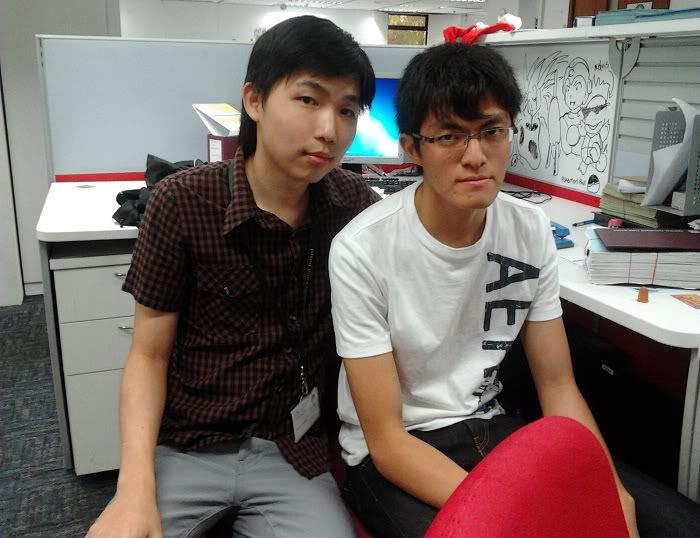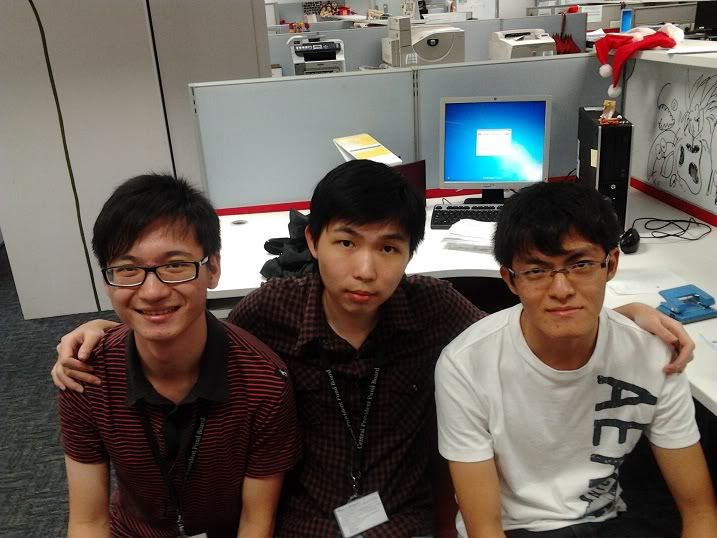 Last working day for the temp staff today! Both of them have been working in my team 5 months! Had fun working with this 2 brothers! Am glad to know them! Will usually share my thoughts with them. I cannot imagine not see-ing them on Monday. :'(
Anyway, still have to move on with life ya. Pray that they will do well in their studies and make good friends in their campus! Jiayou and shall meet up soon!
Not to forget Boon and Srita! Though am not close with them but still feel sad of their leaving.