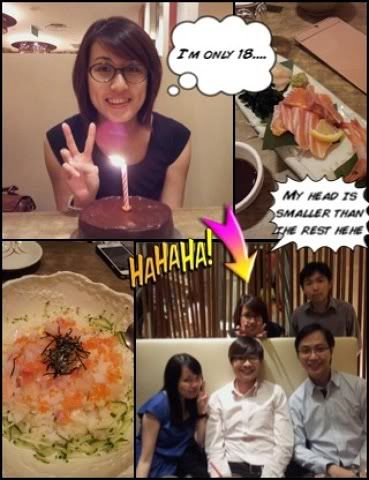 Celebrated Angeline birthday @ Watami! Woo! First time there, I like the variety of choices that customers could choose - drinks, dessert & food! Nice! We can choose to order special set (for 1 or 4)! And yup, we ordered the one for 4!
As you can see, the table are full of food! The food tasted reasonably good. The dishes I like are Idori Chirashi Sushi, Watami Salad & Sashimi Mori 3! Yummy! Good ambiance and a good place to chill out with friends! The service is okay though I think they can be more attentive to customer needs!
Ratings:
Ambiance: 4/5
Service: 3/5
Food: 3.5/5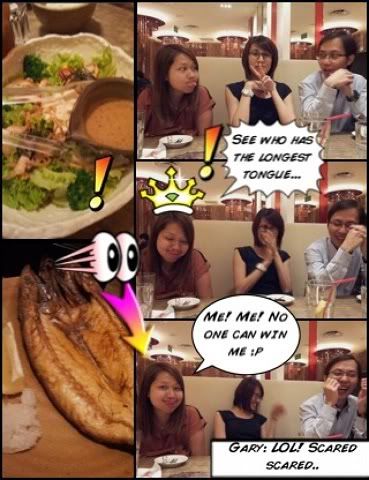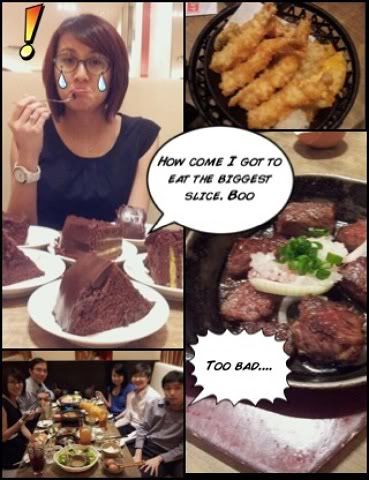 And yup, we accomplished our surprise dinner! The birthday girl did not expect to see us there! wahaha! After dinner, we 'wow' her with her favourite cake from awfully chocolate! Of course, she had the biggest portion to finish it off! Am glad that she enjoyed our company!
Happy Angeline Day! (: