Yesterday night, Elva's showcase concert was quite a good but not as I expected. I feel that the one held in taiwan was much better. Her live singing was still up to my expectation. However, she cannot really hit certain high notes. I realised she always give her fans sing when there's high notes for zhui shou xi de mo sheng ren. As a whole, it's great!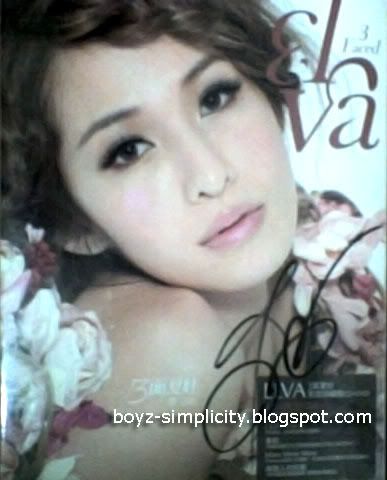 Today, before going to her autograph session, I went TTSH for checkup. It took quite long and everything ended around 2 hours. Got 2 days MCs. Will be booking in tomorrow night. At that time, I knew that I'm late for Elva's autograph session.
Lucky, the session started late. Though I did not see her performance on stage; I managed to be almost the last one to chiong up stage to let her sign. Thanks Danny for informing me about the queue, letting me know that I have to really rush.
Phew~ I brought the lastest album including her previous one and she sign every single one I brought. =) She look damn pretty close-up! Friendly!
Credits: chrisljh (clubsnap), Cornflict & ourvoicebox(youtube)