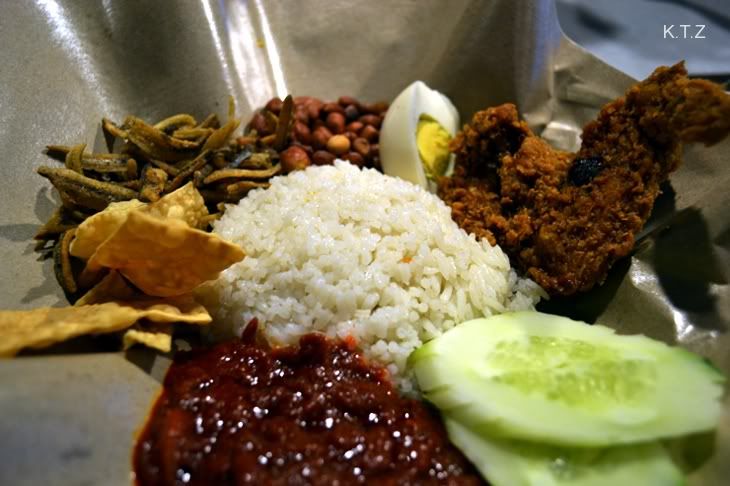 Dinner was at old town! I feel that the food tasted reasonably good! The ambiance was good and cosy as well!
The chocolate drink tasted rich and thick! If you like the rich taste of chocolate, you have to try this! Oh ya, I tried old town white coffee too! Nice Aroma! The nasi-lemak tasted quite alright. The chicken was marinated rather proportionate with good seasoning. However, the ikan bilis tasted slightly salty for my taste bud. The chilli sauce is good though I think it can be slightly sweeter. Nice to have few slices of cucumber added to the dish.
The bbq chicken egg noodles tasted good! If you like the vegetarian kind of char siew, you will like this one here! The wanton tasted yummy and it stuffed prawns in it which brings out the favour better! One good food not to be missed!
Ratings:
Ambiance: 3.5/5
Service: 3/5
Food: 3.5/5