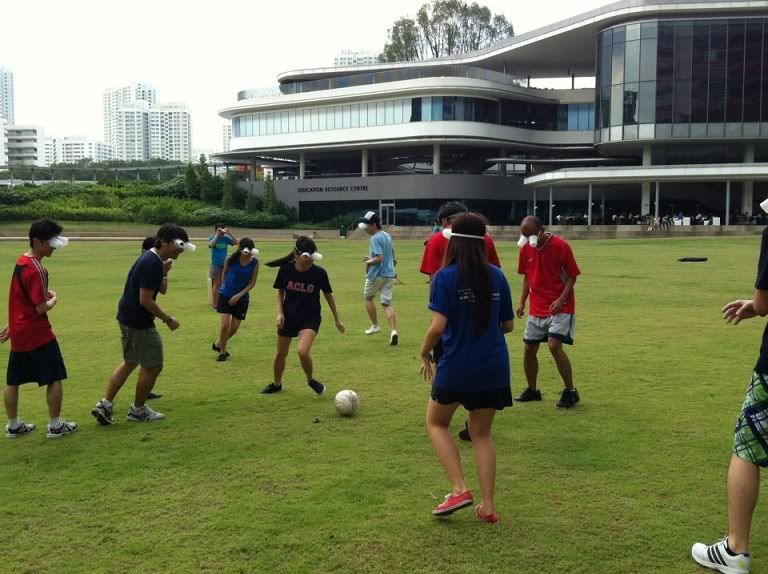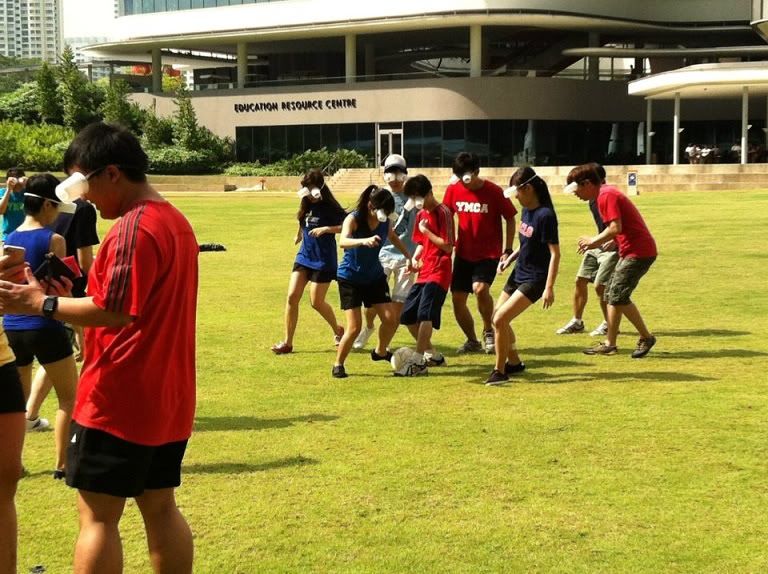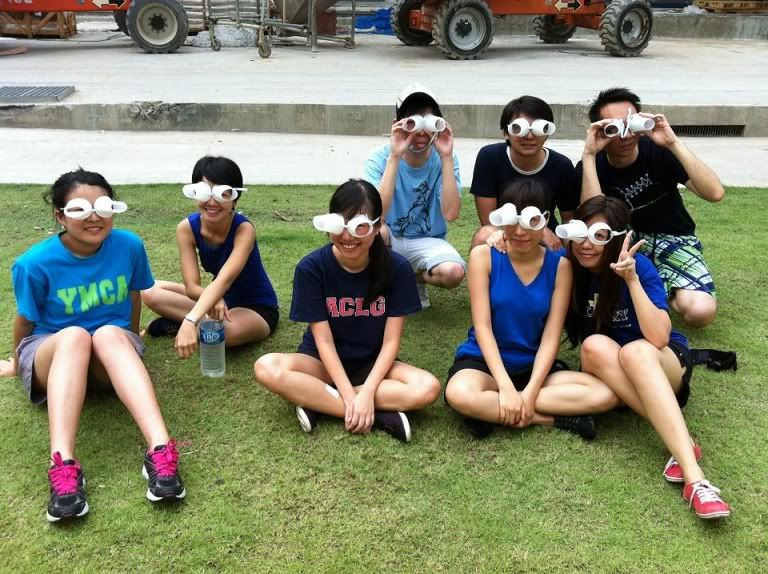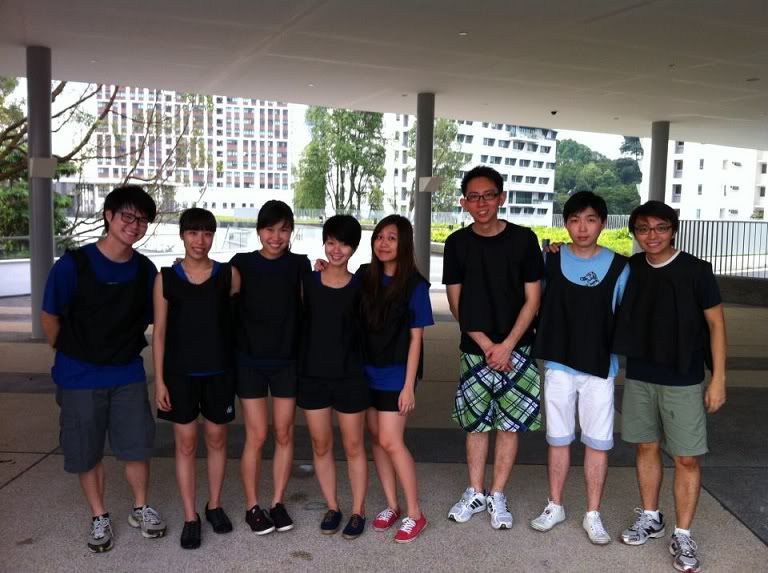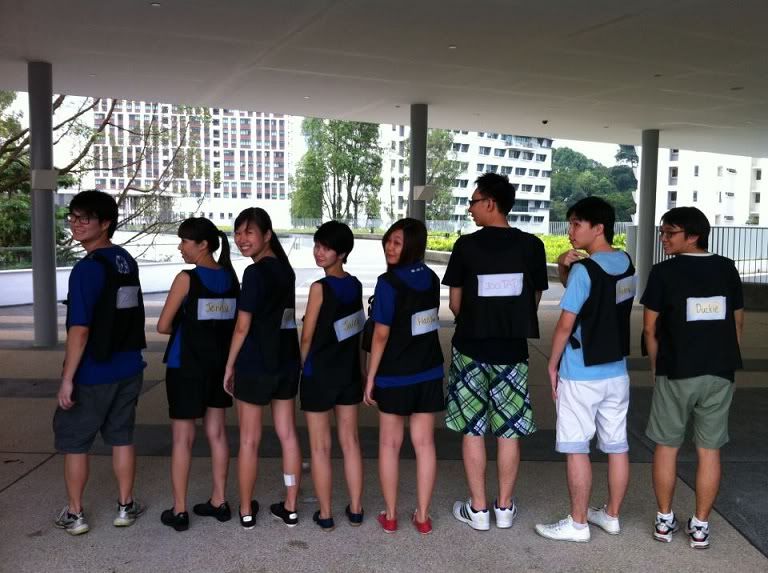 Whenever I see variety programs, I always wanted to had a 'feel' playing it too! And yup, thanks to Desmond who decided to play Running Man and planned it! It is the recent korean game variety program where you see different teams challenging in order to win! And yup, as you can see, I was in the blue team!
Only managed to have pictures on the first activity that we played! It is easy to play football without any obstacles. However, now with those cups, it is certainly a challenge! Nevertheless, FUN! Only I got the ball in the goal post surprisingly! Woo!
Then, we had other fun activity that was played in running man too. Oh ya, suffered minor injury at my neck area during one of the game because I guess I really go all the way! Drinking of lemonade sugar mixture really made my stomach go haywire too.
Then, the last game was the ultimate which was pulling out each team name tag! The winner will be determine when all other team name tag are being taken off! My team decided to work with red team to counter the yellow one. And yup, indeed, the 2 standing one was Red and Blue! Ultimately, Red won!
Was a fun experience but it will be even a good one if I did not injured at all.