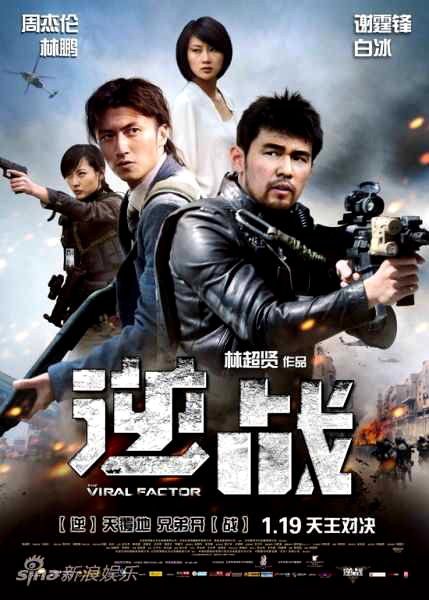 Make good full use of my day yesterday with my loved ones! Woo! Met church mates in the afternoon for tea at starbucks and had some fruitful reflections. After which, met JW to watch the viral factor! Then, met mum after that for CNY marketing!
I feel that the storyline is great and not draggy. In the beginning, while watching, it seems that you are playing a virtual game defeating all the baddies. Besides the action, there are certain humour, unexpected & sad scenes too. At the same time, it tell us the importance of kinship. No matter what happens, a family should learn to love and forgive. I believe it impacted me to treasure and love my family more.
Kudos to Nicholas Tse for his splendid acting. Think his acting is average until he shown tremendous improvements in invisible target! Nevertheless, he did well once again here. Jay Chou acting was decent but I think there sure to be room for improvements. Other casts did a well too!
I guess this is an international show because I get to see different countries celebrities involved in it. Malaysia, Taiwan, HongKong, China and America.
Ratings: 4/5