Met up with 4-ourz! yesterday evening after church service! Its been awhile since 4 of us gather together! Decided to have dinner -
Olive Vine Pasta Fusion @ Suntec!

The following above are the food ordered! Its my first time to the restaurant! The food tasted good with a reasonably good price! The portion for each dish was quite alot too! Among all, I like my
crispy chicken arrabiata most! However, the spicy
arrabiata
was too spicy for my taste bud if not it will be perfect! The other dishes tasted nice as well.
Ratings:
Ambiance: 3/5
Service: 3/5
Price: 3.5/5
Food: 4/5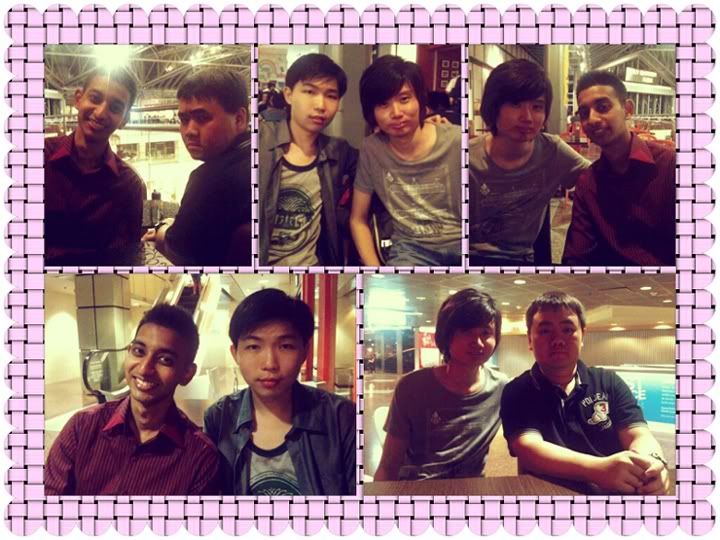 Had a great time together updating our lives! Great company! Thank you Huan & Sundu for the treat for the birthday boys - SK & ME! Appreciated! Shall meet up soon again! ((: